As the company works across different technology platforms, bearings and seals are an area that is a key focus, as SKF aims to reduce the environmental impact of an asset during its lifecycle, both in its own operations and that of its customers.
van Camp explained: "In order to provide reliable rotation you need many other technologies, such a perfect lubrication and seals, other technologies support it."
She carried on by saying that bearings are a wonderful IoT point for machinery, as they are everywhere, and SKF are confident in this as the company manufactures over 2,000,000,000 bearings every year, and have been active in condition monitoring and performance forecasting since 1986.
However, with the 4th Industrial Revolution being a massive factor in the industry, and with the internet being a cornerstone of it, this could lead to threats. There are constantly new challenges to face, such as transparency, for example comparing things and working in partnerships with companies, often you find that working together is better than working against each other. However, now that companies such as Amazon are expanding and working on a machinery and bearings section, it is important to help smaller distributors get through digitalisation.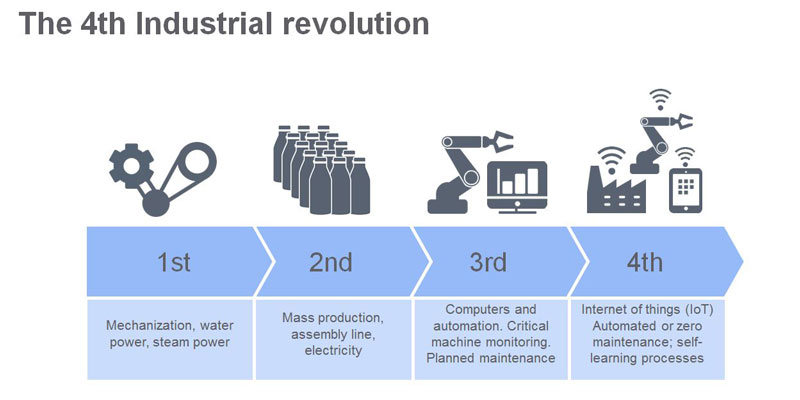 A key way to achieve this is application knowledge, which SKF prides withn its expertise in bearing design. Sometimes a 'one-size-fits-all' method can work to produce in bulk, standard bearings for example. Nonetheless, a 'fit for purpose' method should be in place, and often products need to be application specific.
SKF works with two business models - transactional, which has the beneficial factor of being low cost, but has transparency tendencies as it allows comparisons with other companies and prices. Whereas the other model, performance, is worked out on the outcome of the machine.
Rotating Equipment Performance is the method SKF tends to work with more often, which will provide three to five years life from the bearings, which companies then pay for based on the performance of the machine - as although adding parts may increase the cost, it will provide a better product overall.
A spokesperson for SKF commented: "We provide bearings, services, monitoring, IoT, seals and lubrication to provide reliable rotation to customers, and therefore grow our bearing business."
SKF also live by the objective Rotation For Life (RFL), which is a rotating equipment performance programme with a focus on reliability, which provides lower cost of operation, total cost of ownership reduction, improving the Rotating Equipment Performance, lower capital employed and integrated engineering.
Drivers for development are now very different to what they were before, for example, selling a censored bearing could be at the back of the catalogue, but these are part of the bigger picture. SKF aims to help their distributor 'get digital', and the technology required to digitalise is as follows:
Collect-connect-detect: Low cost sensing and a connection to CMMS/ERP/.
Analyse-diagnose-prognosis: Software with user tailored reporting and recommended actions (automated diagnostics).
SupplyChain 4.0: Fully flexible manufacturing and automated supply chain.
van Camp explained that customer feedback has shown that even through digital development, they do not want another screen, so SKF will not add another screen and will use the Cloud instead to hold and compare more data.
Moving into the digitalisation period for SKF is 'Big Data in your pocket' through the Enlight QuickCollect. The easy to use, portable device is suitable for anyone, even with no experience, and will allow you to check the data on any piece of machinery or equipment. The device is also part of the Smart Supplier 4.0 program, which customers subscribe to via SKF Distributor, and provides completed Asset Data Sheets for SKF to then set up reliability programs, and a rotating equipment database on the Cloud, plus a data collection route. SKF and the distributor will then train the customer.
The program includes the Enlight QuickCollect device for free, for six months, while increasing distributions, bearings and allowing full access to data.
SKF are also certain that data collection and data analysis will merge. In the last 30 years alone data has come so far, but in the next-generation the IMx-1 will be the size of a small chip; 1-2cm and cost less than €100. van Camp explained: "We have driven development in a new way, and killed products on the way."
The 4th Industrial Revolution is here. van Camp continued: "This is a big change, not an easy change." Previously SKF didn't particularly like partnerships, other companies were seen as competitors, and now as it moves forward with digitalisation SKF has formed collaborations and partnerships that were previously considered impossible.
van Camp concluded: "It is important that the brand carries a high level of quality."